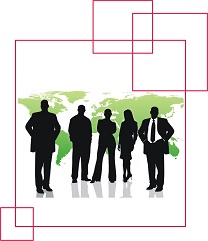 Our commitment as a company is to provide you with timepieces created from high-quality parts by some of the best watchmakers in the world, today. By mastering complications, Omikron sets a standard by which the art of traditional watch making is measured. Shunning compromise and unreservedly committed to excellence, its convictions are as relevant as ever.

Because a good watch deserves a good service, our high-quality standard is by no means limited to the manufacture of first-class watches. We pride ourselves by providing top-notch customer service as opposed to focusing vour efforts into excess advertising campaigns. To us, the excellent craftsmanship paired with customer satisfaction is much more important than creating unsolicited emails or flyers that are bothersome and typically disregarded.

We offer servicing for our mechanical movements. Our watchmakers will take great care of the complex inner-life of your timepiece. Every check comprises many individual steps. The watch is carefully dismantled, dried lubrication removed, filigree motion work freshly oiled, the seals replaced, and the escapement newly regulated. Only after all of these steps are completely and verified does the watchmaker bring your Omikron to a high polish and return it to you.

Our complete repair service also includes the disassembly and overhaul of the movement with an examination of all parts. We replace damaged or worn parts and re-seal water-resistant cases. Each of its parts is placed in special chemical solutions that dissolve dirt, dust, and emulsify any dried out oils. When the watch is reassembled, special oils are applied to lubricate all essential parts. Self-winding tests on automatic watches are made and the timing is electronically checked along with a minimum 24-hour observation.

We recommend that a general overhaul be performed every three years and that all water-resistant watches be tested once a year for case tightness.